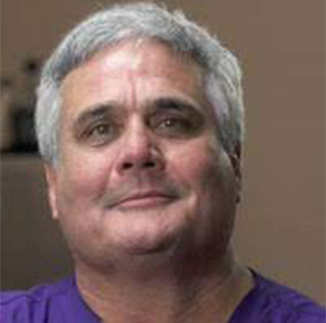 Dr. Adrian de La Torre
Dr. Adrian de la Torre has seen thousands of faces over the last 30 years.  After using hundreds of different age reducing products over the years, Dr. de la Torre has discovered which combination of treatments work best to produce the most dramatic results. Over his career, he has helped many clients with their age related issues, keeping them looking younger and more beautiful as they get older.
More
"Lines and wrinkles are a natural part of aging, but they rob a woman of her confidence. In this day and age women can age confidently – And the proper combination of treatments can be highly effective in obtaining this result" noted Dr. de la Torre from his Orange County office.
Graduating as an MD from the University of Minnesota, Minneapolis in 1981, Dr. de la Torre is Board Certified and has worked in the aesthetic medical field for the last 20 years. 
Dr. de la Torre has extensive experience with stem cells, injectibles and dermal fillers that dates back more than 20 years. Although still a practicing physician, he is the Chief Medical Officer of Aesthetics Office.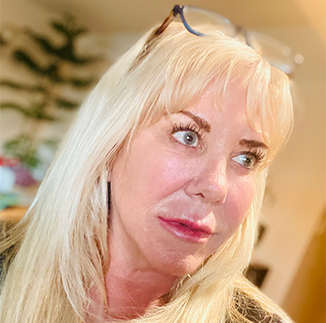 Nancie Fox, RN, BSN
Nurse Nancie knew she wanted to be a nurse when she was 12 years old. Fast forward a lot of years, she graduated with her BS in Nursing with a minor in Psychology and Women's Studies, and has been engrossed in aesthetics industry since the early 90s. Nurse Nancie and Dr. De La Torre have been practicing together since 2014 and are celebrating 5 years in the Larkfield office this month.
Nurse Nancie's favorites...
Nurse Nancie's favorites…
Defenage skin treatment daily since 2016- won't miss a day.
Obagi Vitamin C skin care daily. Absolutely LOVE Retivance and C Clarifying serum.
Can't live without Latisse, and now a combo with NuCil. Spend the warm weather days in tanktops so Botox for underarm sweat, and laser hair removal have been a game changer. Love the ClearLift! Laser 3-60 FaceLift has been part of my yearly routine since 2006- keeping this Grandmother in check. Loving the Sunetics hair regrowth laser- 3 inches increase in length since October.
Brittany Bogdanovich, RN
Nurse Brittany wanted to be a nurse since her early teen years. Her childhood friend went through health obstacles and Brittany knew her path would be to help people going through struggles. Nurse Nancie met Nurse Brittany when she was 15 years old, and brought her on to the Aesthetics Office team in 2016.
Nurse Brittany's favorites...
Nurse Brittany's favorites…
Obagi Viamin C skin care daily. Hooked on Latisse.
Outdoorsy type so IPLs for sun damage are her all time favorite.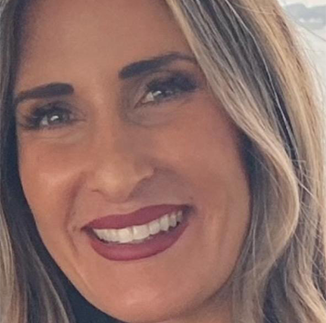 Hannah Egge, RN
Nurse Hannah wanted to be a nurse for as long as she remembers. Embracing the aesthetics field has been rewarding in ways she didn't expect. Women tend to be so hard on themselves, so being able to spend more time with them gives them the to opportunity to feel a bit more comfortable in their own skin, and that is priceless. Hannah joined our team this past October and we couldn't be without her at this point. Her smile alone is a calming beacon. She's a busy mom and nurse, a true caregiver at heart.
Nurse Hannah's favorites...
Nurse Hannah's favorites…
Defenage skin care daily, love the twice weekly exfoliant scrub.
Obagi skin care daily: Vitamin C products, NuCil lash growth, and over the top in love with Retivance. Love the matte tinted SPF.
Hooked on IPL/Pixel combo for face, and totally into the Accent for tummy tightening. Love the FemiLift!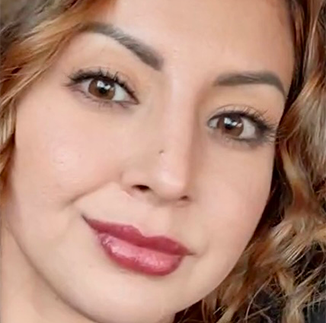 Antoinette Reynosa
Antoinette With a head for business, and a heart for aesthetics, she carved out time away from her family of 5 children to join the Aesthetics Office team this past Fall.
Antoinette's favorites...
Antoinette's favorites…
Using Obagi products to get through the "mascne" problem skin, I don't wear foundation anymore thanks to Obagi Matte tinted SPF. Laser Hair removal is hands down my favorite treatment. Really loving the Pixel/Accent combo for tummy after baby. I really love Voluma cheek volume and liquid nose job.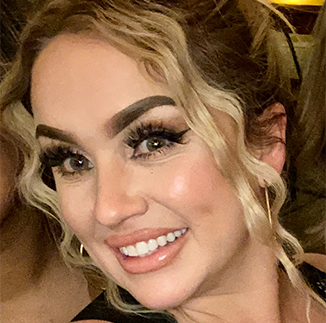 Audrey Blank
Audrey, MA A unique combo of compassion and passion, juggling the hat of mom/caregiver/artist is a fulltime job and then some. Her education as a medical assistant, and certification in cosmetic tattooing, keep this mother of 5 super busy. But Audrey caught the social media bug as well, and is honing her video skills for her TikTok account.
Audrey's favorites...
Audrey's favorites…
Obagi C Serum and 360 exfoliating wash daily. #1 fav is tinted matte SPF. Loving my lashes with NuCil. I sit under the Sunetics hair growth laser twice a week and notice tons of new growth. I can't say enough about the FemiLift- ask me. I'll tell you all the important details (wink wink). LOVE Kysse filler for my lips!!