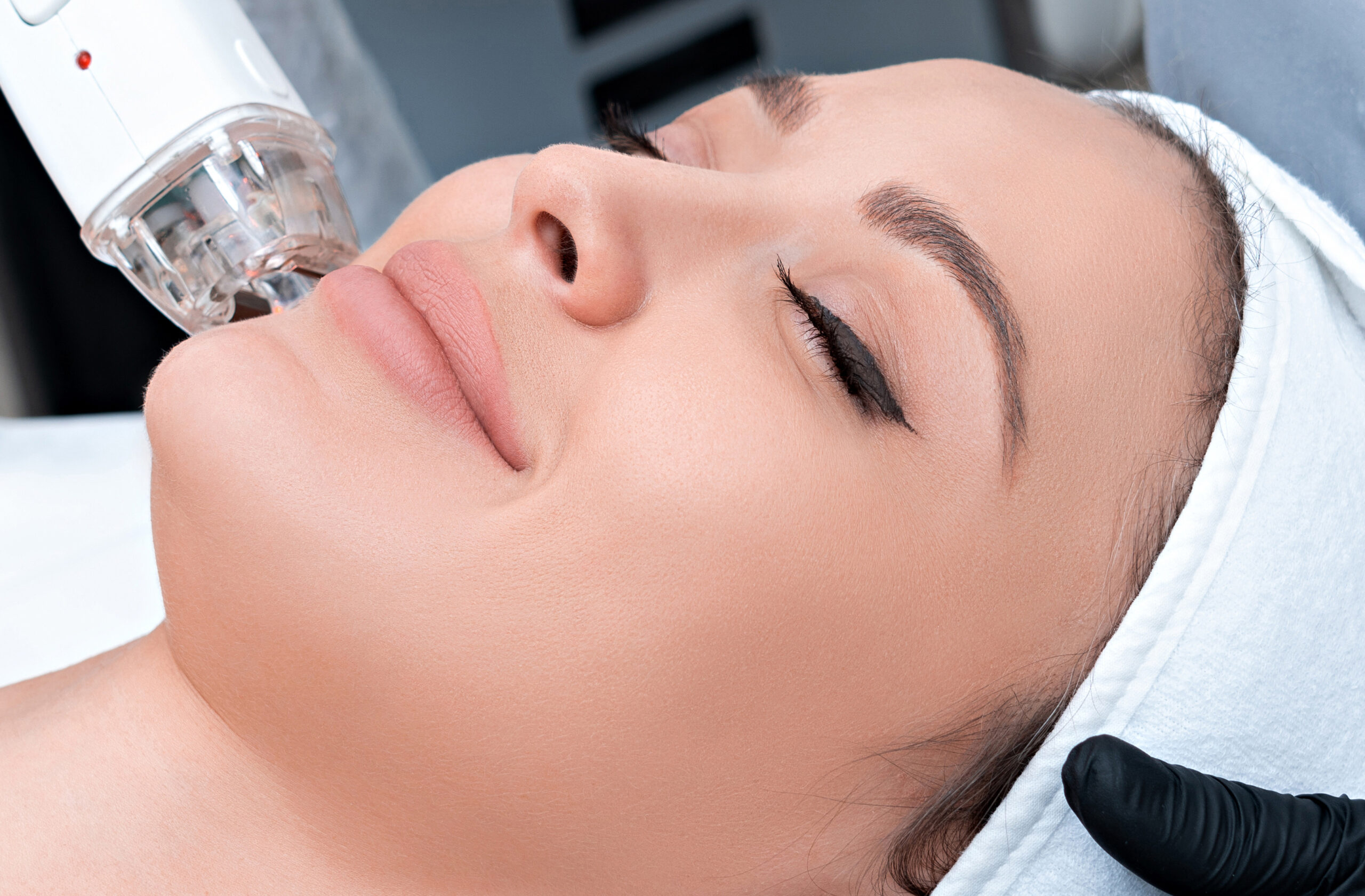 The Anti-aging Miracle Workers….
Lasers are like miracle workers because they improve so many different beauty issues. If you have enlarged pores, sagging skin, unwanted hair, tattoos or agespots, (and even more issues too numerous to list here!) you can zap them away with a laser.  It's amazing how much younger your skin looks without the sun spots. And, why is it the older we get, the more hair grows (in places where we don't want it!)?
While there are several different skin resurfacing treatment options you can choose from that  lessen the appearance of skin blemishes such as melasma, acne scarring, sun damage, and fine lines (such as chemical peels, microneedling, and dermabrasion treatments) however laser resurfacing remains the winning treatment as it delivers time-tested results.
Give us a ring to consult with a beauty professional or to set an appointment today to solve these critical beauty issues with one of our poweful lasers.
The FOUR Categories of Lasers
There are 4 differnt types of Lasers used in MedSpas including ablative or non-ablative lasers, and fractional or non-fractional lasers.
Ablative lasers are "wounding lasers" that create tissue damage to encourage collagen generation for firmer, plumper skin. Non-ablative lasers create heat beneath the skin to gradually encourage skin regeneration. Fractional lasers direct laser energy into precise columns for targeted treatment as opposed to non-fractional lasers which treat an overall area.
We have a Wide Variety of Lasers to Suit Every Need!
Click below to read about each one and see before and after photo.
The SOPRANO ICE™ Laser
The SOPRANO ICE™ LASER is a great solution for quick, pain-free hair removal on all skin colors with no downtime. The Soprano ICE Laser uses 4 different laser wavelengths, which allows Aesthetics Office to treat the widest range of patients and hair types. 
The ICE™ Laser incorporates a unique cooling technology that cools the skin during treatment making Soprano Ice Hair Removal the most comfortable way to get rid of unwanted hair. The ICE™ Laser has a "cold sapphire tip" that protects the skin surface and maintains the needed heat within the skin where your hair follicles are treated. Treatments are quick & much more comfortable than ever & achieve the best possible results.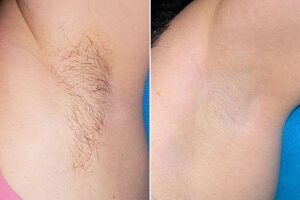 The ACCENT Laser
ACCENT Skin tightening is a radio frequency (RF) based, non-invasive treatment for skin laxity and wrinkles. Alma skin tightening 
rejuvenates the skin's firmness and texture through thermal heating and remodeling of collagen
.
Accent
 skin tightening is a non-surgical technique that uses 
laser
 technology to tighten skin. The 
laser
 heats collagen under the skin, which makes skin firmer and more supple. This FDA-approved 
procedure
 firms up loose skin on the face, neck, abdomen, breasts, upper arms, and more.
Face and Body contouring technology works on a mesh of collagen fibers, mobilizing them into action so that skin regains its elasticity and form. The non-invasive ACCENT utilizes concentrated thermal radiofrequency energy for body & face contouring, skin tightening and skin rejuvenation.
Body contouring has become a highly popular aesthetic procedure for patients looking to smooth the appearance of cellulite, reduce circumference and tighten lax skin following weight loss. As well, many men and women notice that over time the skin on their face has lost its elasticity and firmness, leading to an age-worn appearance. In some cases it even leads to very unwanted double chin and saggy jawline.
The diversity and flexibility of ACCENT technology allows us to address most patient concerns and reveal his or her natural contours. Most importantly, results are achieved without the downtime that comes with invasive or painful procedures. The treatments are safe, effective and are suitable for all skin and body types.
Call us to set an appointment for a FREE consultation.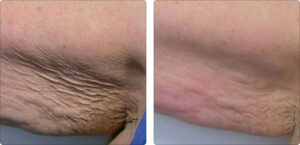 The 1064 YAG Laser
The 1064 YAG Laser is considered the "workhorse" laser in the Med Spa industyr which provides a safe and proven technology to treat patients of all skin types & colors. This non-ablative laser doesn't remove the top layer of skin but rather the laser penetrates the skin's surface, creating a rejuvenated, more youthful appearance by softening wrinkles and increasing collagen production. Use the YAG 1064 to remove sun spots, freckles, leg & facial veins as well as to treat scars, razor bumps & toe fungus.
YAG lasers can be used to treat skin on the face, neck, chest, and hands, and it conveniently doesn't interfere with dermal fillers.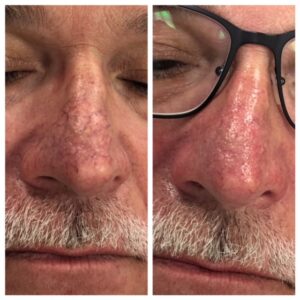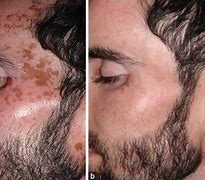 The Q-SWITCHED 1064 and 532 YAG Lasers
The Q-SWITCHED 1064 and 532 YAG LASERS are powerful "contact cooling" lasers that are safe for all skin types as well as tanned skin. This laser is used to remove black & color tattoos. 
Please call us any time to set up a free consultation to find out which laser will be best for your skin type, skin color and ultimate goals.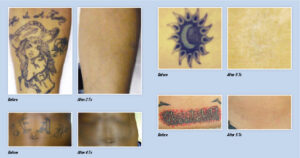 The PIXEL FRACTIONAL Laser
The PIXEL FRACTIONAL Laser resurfaces, retextures and tightens skin and works great for stretch marks & scars. It is also the exclusive choise for the delicate area around the eyes and for sagging brows.
The Pixel laser uses fractional resurfacing to refresh sun-damaged skin and reduce the appearance of acne scars, large pores, age spots, and uneven skin tone. While the Pixel Laser is abblative, the downtime is comparitvely short next to other lasers in this category.
Pixel laser resurfacing also tightens skin, smoothing out fine lines and wrinkles, and is perfect for darker skintones and was made to correct sagging skin & deeper wrinkles.
Call us today to set up a free consultation to find out if the Pixel Fractional Laser is right for you.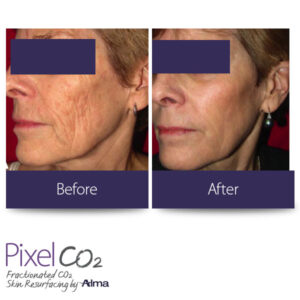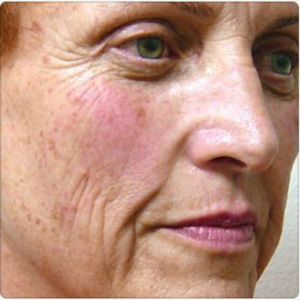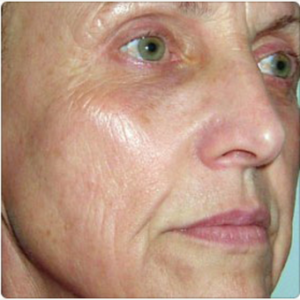 EmSculpt
EmSculpt® the world's only non-invasive body shaping procedure that can simultaneously build muscle while eliminating fat. For many, diet and exercise alone do not go far enough to build and maintain the physique we desire. EmSculpt is a cutting-edge option for building muscle while reducing stubborn pockets of fat without ever committing to surgery.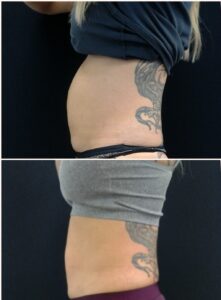 The IPL Intense Pulsed Light
The IPL is a quick recovery option that is different in that it provides intense pulsed light therapy that targets sun damage/sun spots and improves the color and texutre of your skin. When the skin tone is evened out, it looks dramatically more youthful and the service that many patients chose to remove their age spots (sun damaged skin). Sun damage occurs primarly on the face, neck and chest and IPL can lighten discolored skin.
Unlike other lasers, an IPL device sends out more than one wavelength of pulsating light which heats the skin. IPL works well for acne, birthmarks, stretchmarks, age spots, broken blood vessels, fine wrinkles, freckles, redness from rosacea, scars & spider veins PLUS unwanted hair!
The SVL IPL 'IN-MOTION" Laser
The revolutionary new SVL IPL 'IN-MOTION" LASER provides photo rejuvenation for darker and tanned skin, treating the brown spots and not your tanned or darker skin!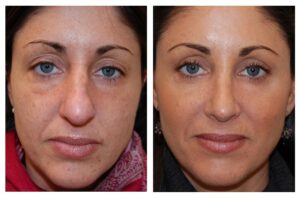 The CLEARLIFT Laser
The CLEARLIFT Laser won an award in 2019 for the "Best New Treatment" by the My Face, My Body Organization and it provides excellent facial- tightening & lifting with our collagen laser facial plus there's no downtime or discomfort.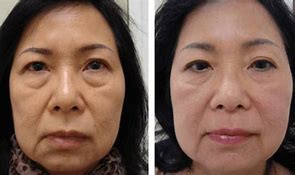 Our SIGNATURE TREATMENT Laser
Our SIGNATURE TREATMENT LASER is most beloved by our clients of all ages. The CO2 PIXEL FRACTIONAL RESURFACING LASER precisely removes the outer layers of damaged skin revealing softer, smoother, and younger looking skin & is ideal for enlarged pores, skin laxity and texture, acne scars, skin discoloration, brown spots and sun damaged skin.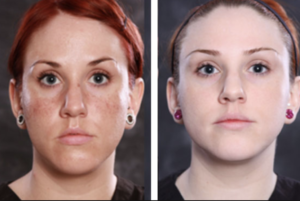 The CO2 PIXEL FRACTIONAL RESURFACING laser
The CO2 PIXEL FRACTIONAL RESURFACING LASER precisely removes the outer layers of damaged skin revealing softer, smoother, and younger looking skin & is ideal for enlarged pores, skin laxity and texture, acne scars, skin discoloration, brown spots and sun damaged skin.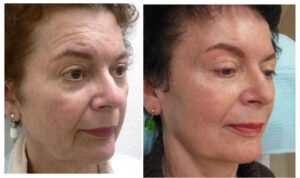 The FemiLift™ Laser
The FemiLift™ Laser
Meeting diverse medical challenges with one solution, FemiLift is a complete solution that helps treat a wide range of feminine indications. It provides effective care for a highly diverse range of needs, including:
Gyn Health
Vaginal Tightening
Stress Urinary Incontinence (SUI)
Vaginal Dryness & Recurrent Infections
Post-Menopause
Postpartum Rehabilitation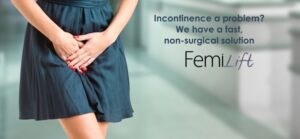 It's difficult to generalize about post-laser skincare becuase there are so many different types of lasers, however we believe that less is more in that we treat the skin as gently as possible in order to get the best results.  After your laser treatment,  soothe your skin with all-natural moisturizers that you already know your skin "likes". Don't use an exfoliator or scrub your skin with a wash cloth after treatment (duh, we know you know that!) or go in the sun unprotected for at least 2 weeks to prevent irritation which could compromise your results.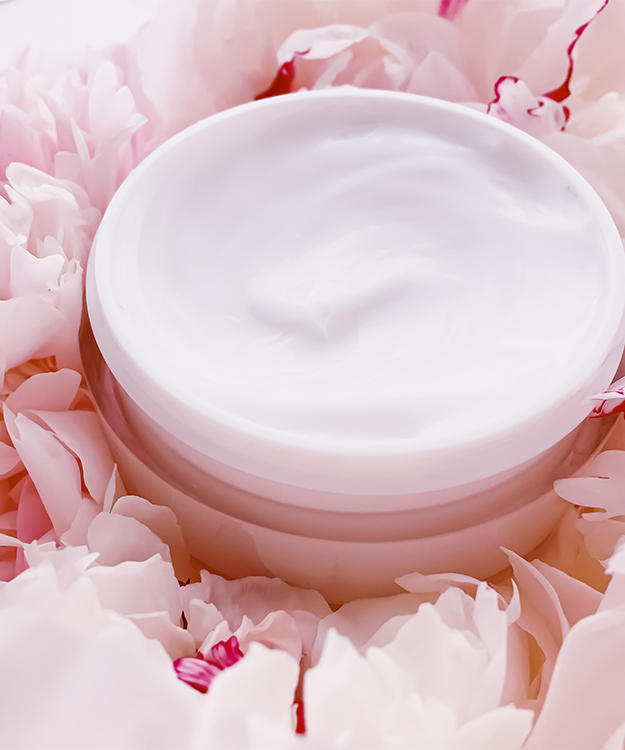 Other experts note that the right post-laser protocol can maximize the efficiency of your treatment and expedite healing times — getting you the most bang for your buck, so to speak.